A huge step forward in knee replacement surgery
"Listening on Saturday, I felt we were at the edge of something truly remarkable. It is through products like this, and progressive practitioners like yourself that medicine will advance."

Mark Parkhouse, Physiotherapist, Marylebone Physiotherapy & Sports Medicine.
This was the feedback from one of the physios who attended our London Custom-Made Knee Meeting on 9th June 2018.
The London Custom-Made Knee Meeting was hosted by the 'Knee Team' from London Sports Orthopaedics (LSO), and the presentations covered:
The various negative issues currently with standard off-the-shelf knee replacements,
the benefits of a custom-made ConforMIS knee replacement compared to other treatment options, and
how patient satisfaction rates are improved with a patient-specific implant, with shorter recovery times, less pain, better range of movement, improved function and a knee that feels more natural.
There's nothing better than hearing from a patient themselves. We're enormously grateful to Mr Douglas Macaskill for joining us on stage and for sharing his story of how having a custom-made knee has "given him his life back".  The grit, effort and determination he put into his pre-& post-op rehab was truly inspirational.  He is living proof of why having a custom-made knee really is the best treatment option for patients who have advanced knee arthritis.
Douglas Macaskill is by no means a one-off. I was the very first surgeon in the UK to implant a ConforMIS custom-made knee in 2012, at London Bridge Hospital. Since then, having performed way over 100+ such operations, I have continually seen first-hand the benefits of custom-made knee replacement surgery and how it can result in significantly better patient outcomes.
The technology from ConforMIS is probably the biggest step forward in the evolution of knee replacement surgery in the last 30-odd years.  ConforMIS knees are designed to fit the exact size, shape and contours of each individual patient's knee perfectly. Each prosthesis is designed specifically for each individual patient, using 3D-modelling from data obtained from a CT scan, which provides the patient's exact anatomy.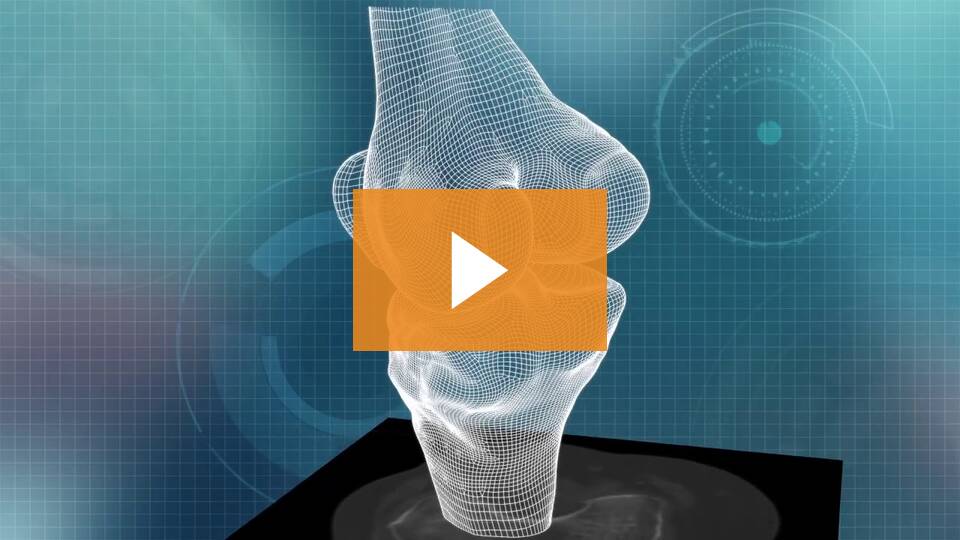 http://ConforMIS iFit Image-to-Implant 3D Imaging Knee Replacement Technology
With a traditional knee replacement, various size options are available, but these options are 'categorical', meaning that there's a size A, size B etc. However, what if you're in-between two sizes? This means that you might get a prosthesis that's either a bit too big for your knee or a bit too small.
Also, not all knees are the same shape; indeed, far from it. The problem with knees is that they're very complex, and individuals have not only different sized knees, but people's knees can also have very different shapes and contours. With a standard knee replacement, however, the patient's bone is cut to fit the prosthesis, which changes the natural shape and hence the kinematics of the patient's knee.
The standard approach of "one shape and a few different sizes" therefore definitely does not fit all.  This is why patient-specific custom-made implants are such a huge leap forward.  In my experience, the ConforMIS knee typically gives patients a better outcome than a standard off-the-shelf knee and a better opportunity to get back to doing the activities they love.  All of us at LSO simply want the very best for our patients.  That's why we very rarely ever use anything other than a custom-made knee.
I am hugely proud to be at the forefront of using this incredible technological advancement that improves patients' lives.  I am fully confident that when a patient comes to LSO for a custom-made knee replacement, they'll be guaranteed to be under the care of the most experienced & skilled knee surgeons in London and the UK offering this type of treatment.
The London Sports Orthopaedics Knee Team consists of:
LSO is also part of the ConforMIS 'Surgical Visitation Programme', where surgeons from across the UK come and join our senior knee surgeons in theatre at London Bridge Hospital to be taught the specific techniques for implanting ConforMIS knees.
Author
Date
13 June 2018
–
Category
Custom-made Knee replacement